16grams
"16 GRAMS" café serves delicious snacks and special coffee, satisfying even the most demanding lovers of coffee. The brand name of the business, stems from the exact amount of coffee within the portafilter(16.gr ground coffee), combined with the capacity filter, which leads to the creation of the dreamiest espresso.
Visual depiction
Source of inspiration for when designing the brand and corporate identity was the very business object, coffee.
Additional design detail is the heart created through the art of latte, positively disposing the consumer, while highlighting at the same time the business's love for making coffee. Linear designs of coffee plant were used as a decorative element of the corporate identity, in order to give the design vividness, indicating the excellent quality of the company's products.
The visual depiction of the cafe was based on the shape of the portafilter, which is derived from the word GRAMS and the inner circle of number 6.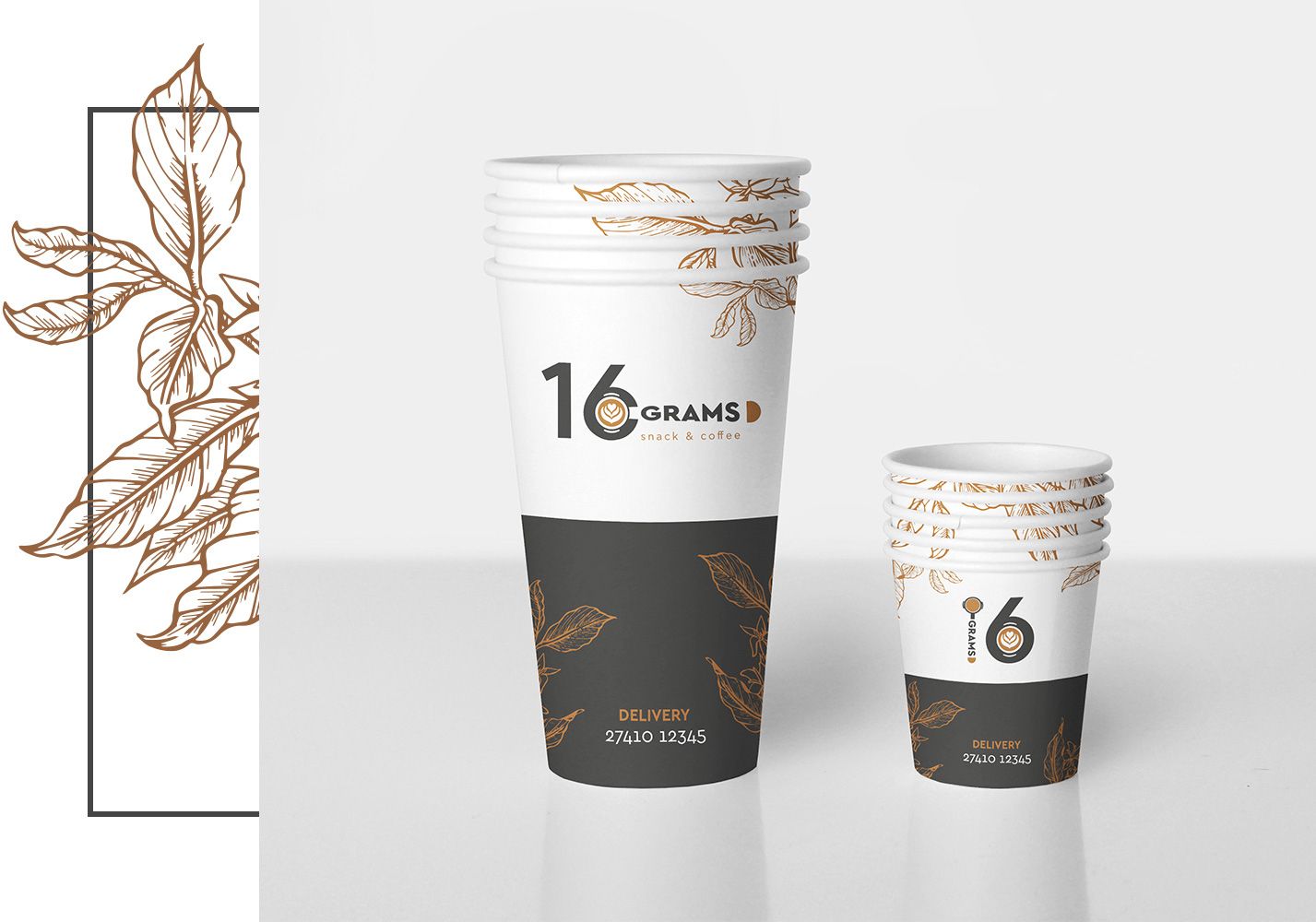 APPLICATIONS
For the corporate identity of the cafeteria we created envelope, letterhead, order form, business cards, coffee cups, placemats, napkins and stick sugar.